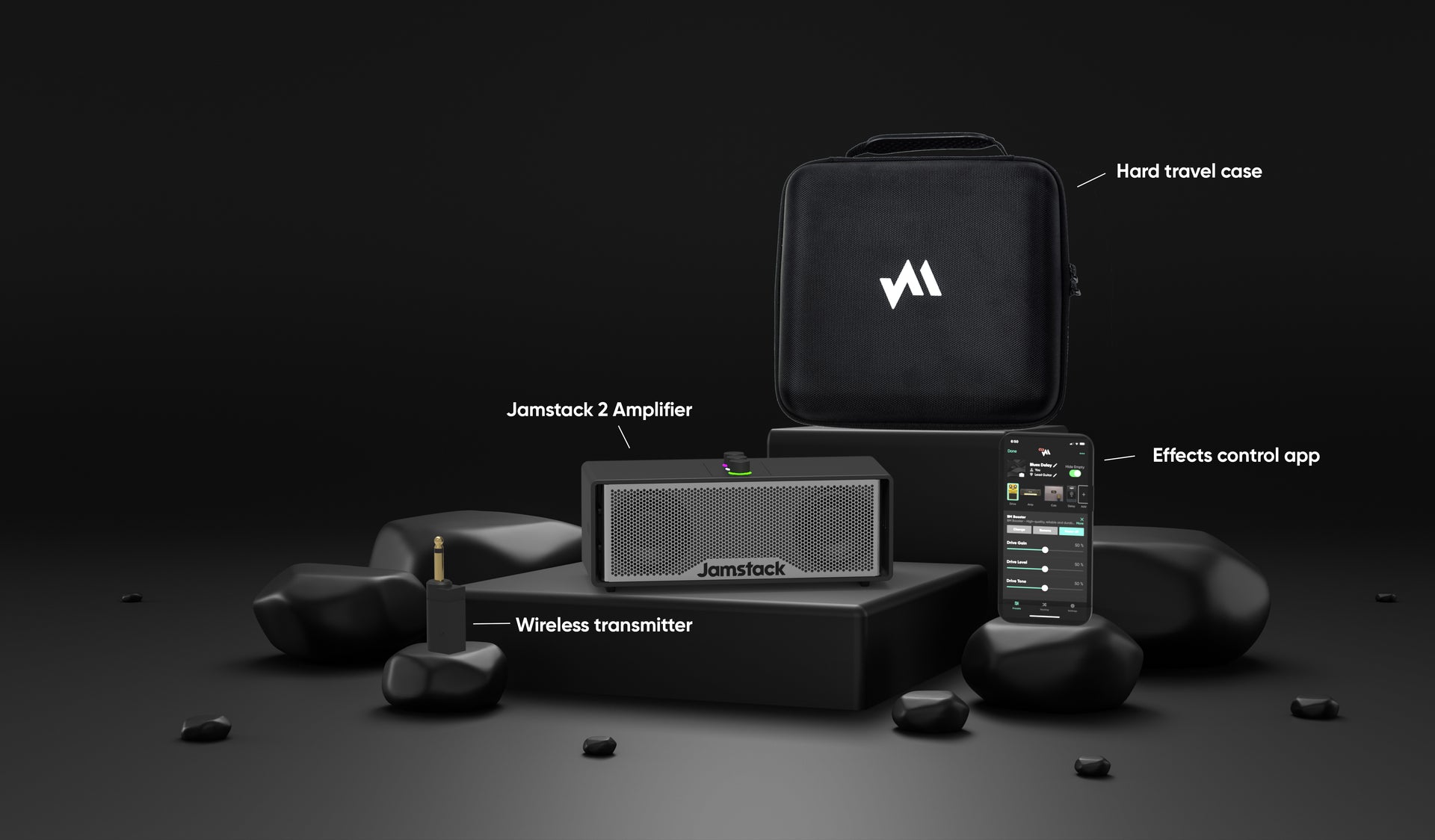 The Wireless Super Bundle






Play anywhere
Portability redefined
Bring everything you love about your electric guitar with you wherever you go, accessible at a moment's notice. Light enough for a backpack, sounds great at any volume, no cables, no setup time. Get more addicted to your guitar than ever before!
Shred whenever lightning strikes
Ditch the time spent fiddling with pedals
Just pick up your guitar and play right away. Nothing stands between you and your inspiration.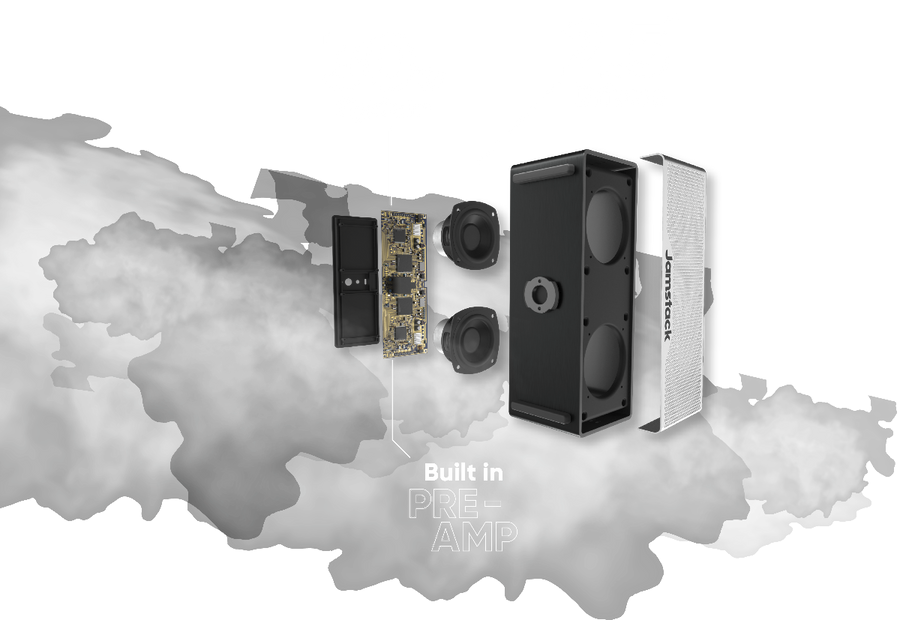 A Mobile
Powerhouse
a serious piece of gear
For the first time ever, you have convenience, portability, versatility and sound quality in one total package. The onboard effects sound AH-MAZING. Plus the 2.5 inch drivers and 30 watts of power are LOUD!
You wont believe your ears
No more trading portability for sound quality
From clean rhythms to soaring leads, the Jamstack 2 sounds fantastic. Watch the video and hear it for yourself.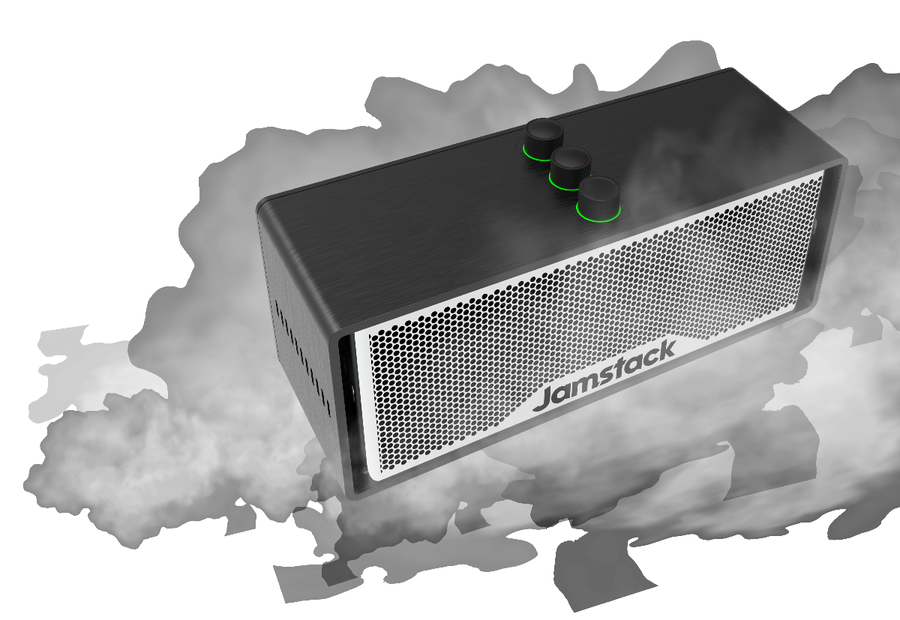 Pro level
Built-in
Effects engine
Most amps cheat, we didn't
With the Jamstack 2 you get Pro level on-board effects based on real circuits and a powerful ARM based processor.
World
Class
Companion app
Customize your pre-sets
Our companion app gives you more control over your sound than any other smart amp on the market. Simply find your sound, and save it to your amp for later.
GET ANY TONE IMAGINABLE.
1000S OF EFFECTS AT YOUR FINGERTIPS.
The Jamstack 2's patented technology makes it the ONLY amp that connects your phone directly to guitar apps like Tonebridge, Amplitude, Garage band and more.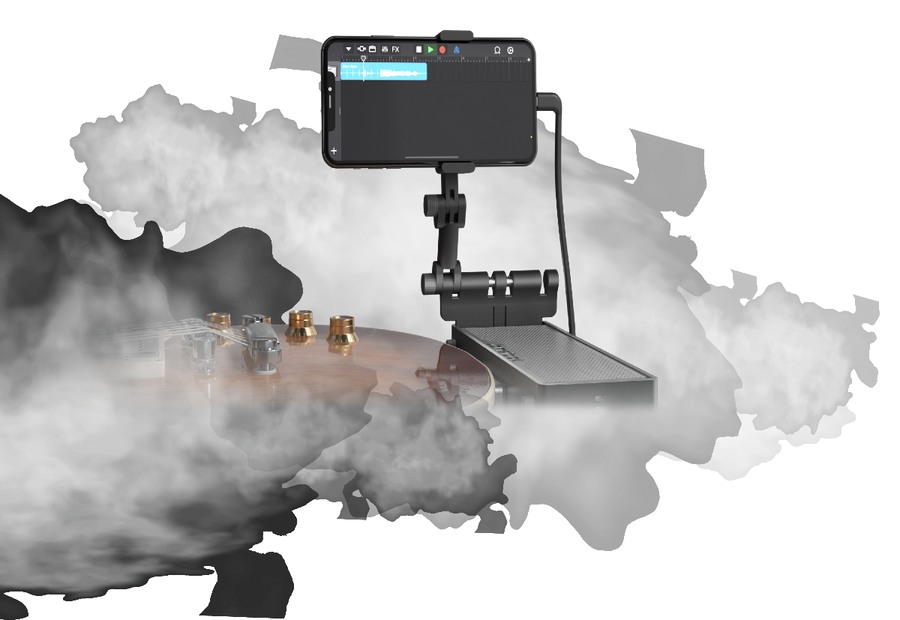 Record
Anywhere
WITH THE JAMSTACK COMPANION APP YOU'LL NEVER LOSE AN IDEA AGAIN.
Whether you're in a park, by a campfire... or even on horse... you can record your ideas wherever inspiration strikes.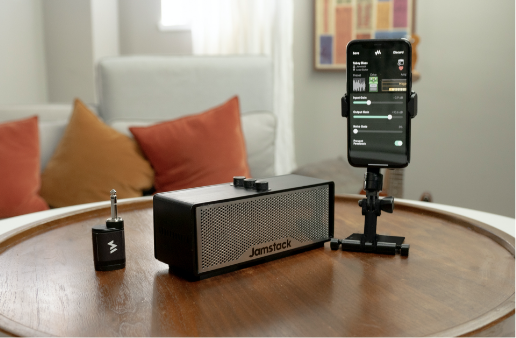 Wireless
Input
THE JAMSTACK 2 HAS EXTREMELY STABLE, LOW LATENCY WIRELESS TECHNOLOGY
This means that with our optional transmitter you cast out to TWO other Jamstack 2's to add real performance level volume and stereo effects.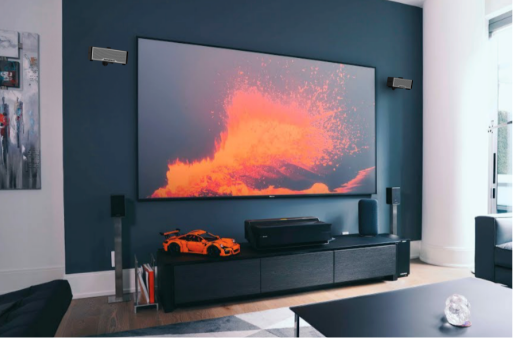 Wireless
Output
ANOTHER INDUSTRY FIRST.
Not only can the Jamstack 2 cast out to two additional Jamstack 2's, It can also cast audio out to Jamstack headphones, or even your home stereo system (with our optional home receiver accessory).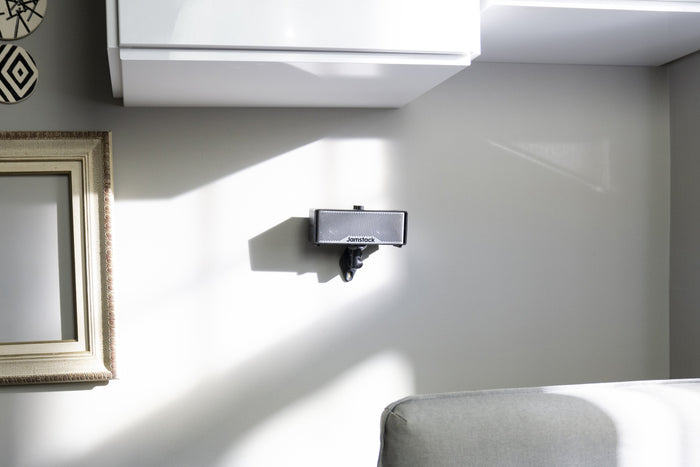 BLUETOOTH SPEAKER & SO MUCH MORE
JAMSTACK 2 DOESN'T STOP THERE...
It's jam-packed with premium features like a world-class bluetooth speaker and more.
What people are saying
I simply could not believe the sound coming out of that small speaker.
It felt like having my entire rig with me where ever I went.
The Jamstack 2 simply makes me want to play guitar more. It's awesome.
The Jamstack 2 simply makes me want to play guitar more. It's awesome.
special pre-order pricing
Now available
This is a one-time-only opportunity to get the Jamstack 2 at a price that will never be offered again.
Jamstack 2 AMP
+ Hardcase
+ Free shipping
$399
$429 Jamstack 2 AMP
+ Hardcase
+ Jam-stand
+ Free Shipping
$0
$0
Jamstack 2 AMP
+ Hardcase
+ Wireless Accessory
+ Free Shipping
$479
$526
The Jamstack 2 is gearing up for production and is expected to ship our first orders in
Early 2022
Orders will be fulfilled in the order they were purchased. Orders made today are in
Batch 1
Don't miss your chance to get your Jamstack as soon as possible!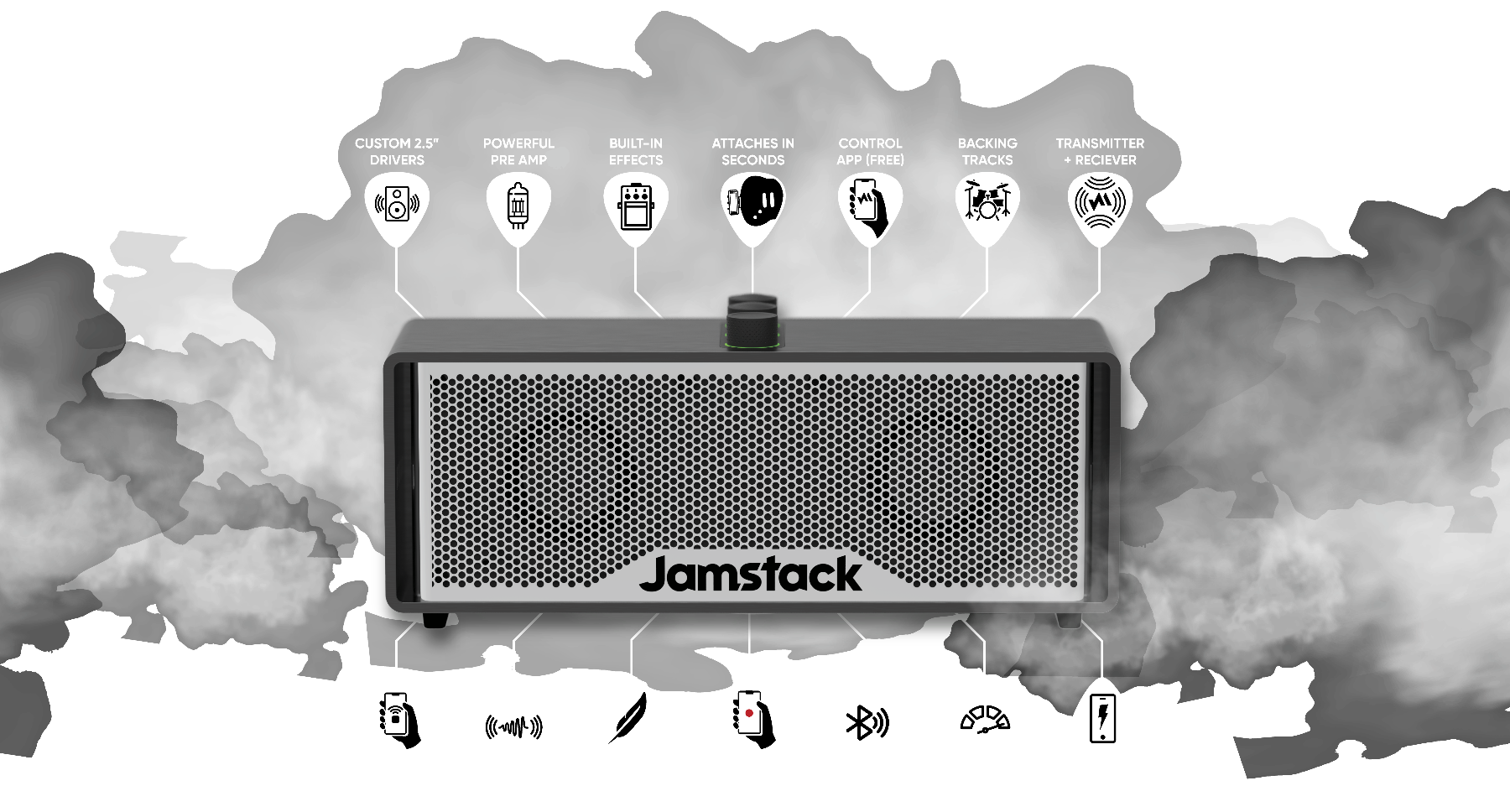 Technical Specs
+ Click To Expand
Here's what's inside:
• Mobile Ready Audio Interface
• Bluetooth Connectivity
• SKAA Wireless Audio
• 2.5" Drivers
• Built-In Amp Tones Based on Real Circuits
• 1.7lbs
• Dimensions: 8"x2.5"x2.5"
• 9 Hour Battery Life