What is Jamstack Inc.? Where we're going and how we're gonna get there.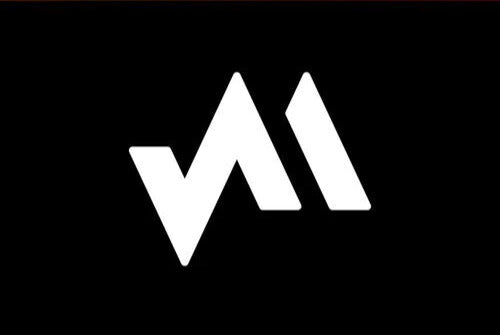 You probably know us as "the attachable guitar amp guys", and that's certainly where we started. But there's a lot more to Jamstack Inc. than meets the eye, and while we are eagerly anticipating the launch of our next product the Jamstack 2, we want to give you a behind-the-scenes look at the mission and vision that has guided us to where we are now, and how it will prepare us for the next stage of our business. 
I thought I'd set aside some time to tell you how Jamstack fits into the world of music gear, and how uncovering one special opportunity helped us create a novel set of characteristics as a company. 
So many successful companies we know and love like Apple, GoPro, and Fender, started with one flagship product that offered a different approach to an existing market. The paradigm is easy to spot. The journey begins with a first attempt at a product that captures the attention of a small group of loyal customers. This is followed by a second generation product - a more refined realization of the vision - and typically much larger market success. Think Apple I to Apple II, GoPro 35mm to Digital Hero, Fender Broadcaster to the Stratocaster.
The next stage led to innovations that solidified the companies listed above as giants in their respective industries. 
We are now entering that next stage, evolving from the Jamstack 1 to the Jamstack 2, and discovering our place in the ecosystem of music consumption, creation, and collaboration. With each passing day, the Jamstack team gains more conviction that we can provide immense value to musicians in a distinct and meaningful way. 
Product Development Strategy
When a company designs a new product, they (knowingly or unknowingly) use a built-in set of priorities to guide their decision making. 
At Jamstack, we prioritize our design criteria with the following hierarchy:
User experience
Versatility 
Sound quality 
Aesthetic
Cost of components
Tradition
All of these things are immensely important, but when it comes down to it, decisions need to be made about what to optimize.
User experience is our top priority because no other attribute is going to make our customers happier and want to interact with the product more. This often means challenging tradition, and making bold adjustments.
Versatility in audio is incredibly valuable. With the modern technology that is now readily available, it makes no sense to have single purpose systems for different kinds of music, and this brings immense value, allows you to experiment freely, and feel empowered in doing so.
Once we make sure user experience and versatility are realized then we're all in on Sound quality. This means everything from the driver design, to the acoustical engineering, and the digital signal processing (effects).
Aesthetic should not overtake the above priorities, but we obsess around making things look gorgeous beside your instrument, on your shelf, or near your home theatre equipment.
Our belief is that customers will accept the Cost of premium components (which we use as often as possible) because they will appreciate the value.
Tradition: where we can, we implement the love of the past to include familiar and orienting attributes into our product design and aesthetic, but it never trumps the other priorities when they come to a head. 
Think about some products that you might have nearby or that you've seen in a store, and imagine what priorities drove the design decisions. How many products do you think share a similar order of priorities as ours?
This design criteria is important because it embodies Jamstack Inc's unwavering commitment to our mission and belief system. We have a core set of beliefs that our team subscribes to, and we'd love to share it with you for the first time. 
Beliefs
Every product we make should be the absolute best thing we are capable of producing.  We don't limit current features or performance just to make room for future updates. Future development is driven by challenging ourselves to improve what we previously thought was incredible, without compromising quality to save on cost.
It is our responsibility to earn our place in the market by providing real and growing value to our customers. We believe in providing an option for an end to end, controlled user experience, but also trust our customers in the pursuit of their own optimal experience by allowing seamless third-party integration.
Our products, services, and content should encourage each user to open their mind to new possibilities. 
All of these beliefs serve a purpose, and that purpose is defined in Jamstack's mission statement.

Mission Statement
To make playing, creating, and consuming music enticing, accessible, and social.
Let's unpack this.. 
Notice we didn't just say guitar players. We've seen the huge value Jamstack can have for any musician to create possibilities I never could have imagined.  
The words "enticing", "accessible" and "social" hold big meaning for us. We chose them very carefully, and here's why:
When we say enticing we mean: fun, compelling, addictive, inspiring.
When we say accessible we mean: convenient, affordable, portable, easy to use.
When we say social we mean: collaborative, shareable, eye opening, informative.
If playing, creating, and consuming music is something enticing, accessible, and social, we hope the result is you simply enjoy music more, and more often. 
Here are just a few examples of how the second generation of our flagship amp, the Jamstack 2, fits into our mission. 
How the Jamstack 2 Meets Our Mission
Enticing

Accessible

Social

Play

Incredible audio quality

Premium effects

Convenient/Fast

Fully featured

Portable

Musical Interface

Creation

Works with any DAW

One touch recording

Connected to your smartphone/internet

Consumption

Incredible audio quality and custom EQ

Home theatre compatibility

Multi-purpose

Clever firmware with tons of custom controls

Connects with other Jamstacks
Hopefully this gives you some insight into why we've done what we've done so far, and what guides us as we explore whatever opportunities the future may hold. 
As we develop the ecosystem of accessories for the Jamstack 2, a larger multi-purpose speaker system, and our industry-changing collaboration software, we will continue to ensure that they do an amazing job progressing in each of these areas, while keeping the user experience as our top priority.
I hope this gives you some insight into our decision-making process here at Jamstack Inc. While our team continues developing unique experiences for anyone to play, create, and consume music, we hope this article will help you keep us accountable to our mission and vision through the many years to come. 
Much love
-Chris
Want to level-up your playing? Pre-order the Jamstack 2 amp today!